Welcome To
Rugby Chiropractic @ Clifton Road
Where Your Health And Well-Being Are Our Priority
Live Healthier With Chiropractic Care
Rugby Chiropractic@Clifton Road
Discover how great you and your family can feel with natural, effective, wellness-based chiropractic care!
You'll feel right at home in our warm and friendly environment while receiving the highest level of Chiropractic care. We are conveniently located a short distance from Rugby town centre.  We offer free off-road parking and easy access for everyone.
SERVING PATIENTS SINCE 2001
Chiropractors Peter Sawyer and Rekha Rampersad of Rugby Chiropractic@Clifton Road provide natural, effective chiropractic care to optimise your health and function so you can live your best life.
If pain and discomfort have been preventing you from leading a healthy and active lifestyle, we want to help restore you back to wellness!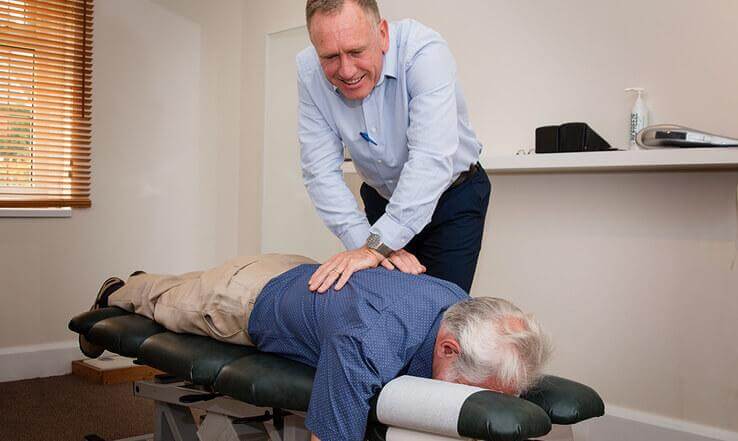 Regain Body Function
Chiropractic is an effective treatment for acute or chronic pain and aims to improve posture, movement, and body function. By carefully examining you and your spine, we determine a treatment plan designed specifically for you. As chiropractors, we use specific adjustments and other methods to restore essential correct function and movement in the spine. We offer lifestyle advice aimed to help you lead a fuller, healthier, and more active life.
Restore Movement
We truly care about your well-being and want you to live without discomfort. Chiropractic care improves the functionality of the spine and the bio-mechanics of your body. Chiropractors use natural hands-on techniques to improve mobility and restore optimal function.
MOVE AND FEEL GREAT AGAIN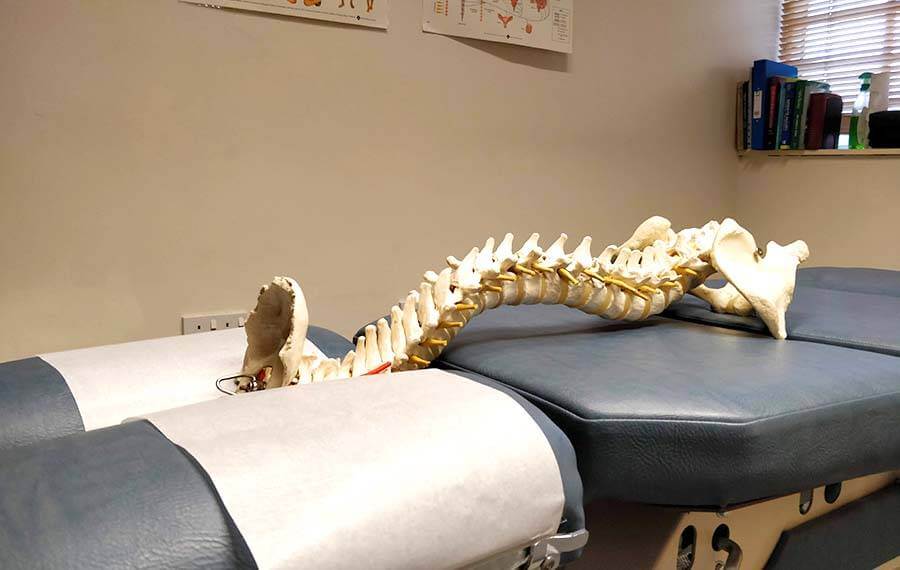 Do this stretch every morning upon rising if you are able. This stretch helps pump fluid into your discs and reduces the natural bone-thinning process. It will also make you feel less stiff and much more flexible for the day ahead.
Get down on your hands and knees with your arms directly under your shoulders and your legs in line with your hips. Starting with your spine in a neutral flat position, take a deep breath in and let your stomach slump downwards as you look upwards. Push down into your hands as you open your chest feeling your shoulder blades coming together,   Now, exhale and round your spine starting from the tailbone as your head and neck round to look down until your chin reaches your upper chest. Push down into your hands and feet. Repeat this stretch 5 to 10 times.
Note: You should not sway forward or backward. Keep your thighs at a 90 degree angle to your torso. Don't lock your arms at the elbow joint – maintain a micro-bend with your fingers facing forward and apart creating a wide firm base.
Testimonial
"Really nice to feel like something is improving after 2-3 years of constant pain. Always puts me at ease. Very friendly receptionists. I would recommend this Clinic".
Fiona, Rugby
Testimonial
"Since commencing treatment I am seeing greater mobility in my back and neck. I chose Chiropractic care because other treatments I had tried had failed. I have learnt a lot about my health and spinal well-being, such as daily exercise is very important."
Stuart, Rugby
Testimonial
"Pete Sawyer, has and is continuing to work wonders for me, the severe leg pain and back ache has gone. Such a better option than surgery." Jamie, Hillmorton, Rugby
Testimonial
"Pete and the team provide an excellent service, nothing is too much trouble and I would recommend them to anybody with back pain or related ailments."
Trevor, Newton, Rugby
Testimonial
"Fantastic chiropractic I would recommend them to anyone. Brilliant treatment by excellent friendly and professional staff." 
Sue, Woolscott, Rugby
Testimonial
"Things had reached crisis point so things take a while to put right. Making very positive progress with more sure to come. Very pleased and hopefully gain in strength to benefit the whole body."
Marie, Bilton, Rugby
Testimonial
"Sciatic pain practically gone and much improvement in lower back area. I am much more aware of my posture. How to lift and sit properly which is also having a positive effect on my back/hip problems."
Emily, Hillmorton, Rugby


Address
80 Clifton Road
Rugby
CV21 3QX
Opening Hours
Mon:  09:00 - 18:00
Tue:   08:30 - 19:00
Wed:  09:00 - 18:00
Thu:   09:00 - 18:00
Fri:     08:30 - 19:00
Sat:    09:00 - 13:00
Sun:   CLOSED
Rugby Chiropractic@Clifton Road © 2022