Chiropractic Care Takes Teamwork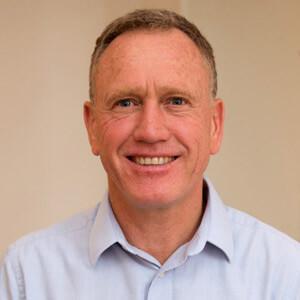 I have been in Chiropractic practise for over 30 years. After six years of study I graduated in 1989 with his Doctor of Chiropractic degree. I first practiced in Hastings, New Zealand for ten years and in 2001 moved with my wife Kate and 2 children to Rugby. I take  responsibility for my health by running hiking, doing cardio exercise and climbing. I believe a balanced low carbohydrate and low sugar diet supplemented with vegetables and some animal protein is a realistic and healthy choice. I maintain overall health and well-being with regular chiropractic care.
I utilise a wide range of chiropractic techniques tailoring a sate and effective chiropractic plan of care to each individual patient. Chiropractic techniques used on a regular basis are: Gonstead, Drop Table, Diversified, S.O.T, Activator and McKenzie.
In addition to providing chiropractic care, I help patients identify certain risk factors that may contribute to recurring musculo-skeletal problems and suggest and demonstrate exercises and stretches aimed at maintaining a healthier more robust spine.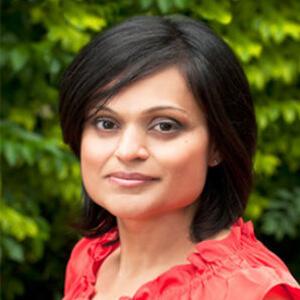 Rekha Rampersad
Chiropractor
It has often been said that you don't choose chiropractic; it chooses you. When I was in my final year of high school, I developed neck pain with pins and needles and numbness in my hand. It reached a stage where I couldn't hold a pen for any length of time, leaving me worried I wouldn't be able to complete my exams."
Rekha Rampersad (Doctor of Chiropractic) visited numerous health professionals including a GP and an orthopaedic specialist who provided medications that only offered temporary relief. Fortunately, a family member suggested chiropractic and after just a couple of visits, she could sleep again. Within six visits, Rekha Rampersad (Doctor of Chiropractic) was able to hold a pen again without her hand going into spasm and was able to confidently sit through exams. This dramatic improvement, coupled with the wonderful experience, inspired her to take up chiropractic as a profession.
Rekha Rampersad (Doctor of Chiropractic) qualified in 2002 from the University of Johannesburg Chiropractic College. From the moment she worked with her first patient, she knew chiropractic would be both transformative for her as well as the people she had the privilege to serve through this profession. She finds it a joy and privilege to be a part of someone's healing journey.

Jay, Eileen, Adele, Jenny & Kate (from left to right)
Discover how great you and your family can feel with natural, effective, wellness-based chiropractic care!
You'll feel right at home in our warm and friendly environment while receiving the highest level of Chiropractic care. We are conveniently located a short distance from Rugby town centre.  We offer free off-road parking and easy access for everyone.
SERVING PATIENTS SINCE 2001
Chiropractors Peter Sawyer and Rekha Rampersad of Rugby Chiropractic@Clifton Road provide natural, effective chiropractic care to optimise your health and function so you can live your best life.
If pain and discomfort have been preventing you from leading a healthy and active lifestyle, we want to help restore you back to wellness!
Address
80 Clifton Road
Rugby
CV21 3QX
Opening Hours
Mon:  09:00 - 18:00
Tue:   08:30 - 19:00
Wed:  09:00 - 18:00
Thu:   09:00 - 18:00
Fri:     08:30 - 19:00
Sat:    09:00 - 13:00
Sun:   CLOSED
Rugby Chiropractic@Clifton Road © 2022